DIP and SMD montage
"Renome" LLC provides services for the design, fabrication and installation of printed circuit boards:
SMD and (DIP) installation on an automated production line of Swiss production CSM7200 in the shortest possible time and at reasonable prices;
High-quality design and manufacture of printed circuit boards;

Technological preparation of mass production;
Production of prototypes and prototypes;
Selection and optimization of element analog base;
Lacquering and ultrasonic cleaning of printed circuit boards;

Assistance in the testing and certification of products;

Urgent production and assembly of prototypes;
Short-term crediting of production;
Design of electrical and electronic circuits;
Assembling, testing and adjustment of telecommunication equipment;
Software development;
Programming and testing of assembled blocks;
Design body and mechanical parts;
Design of 3D models of products;
3D Printing prototypes of plastics;

Release of products with the customer's acceptance of the representative.
Final assembly and packaging products;
Тechnological capabilities of our equipment:
Motherboard dimensions from 50x50 mm up to 380h250 mm;
Maximum equipment performance up to 4000 components per hour;
Range of installed components:

Chip from 0201;
Minimal Spacing 0.4 mm;
Max height of components 40 mm;
Accuracy of ± 10 microns;
Repeat accuracy ± 28 microns;
PCB thickness 0.5-3.5 mm;
offset from the edge of the board of 2 mm.
To place an order you must provide:
Design documentation (specifications and assembly diagram) with the technical requirements of the installation;
PCB-file and file-GERBER
Our advantages:
Professional staff;
Many years of experience in the development and production;

High-quality products;
Stable production time;
Flexibility and mobility;

We use the world's best technologies;
Crediting of manufacture;
Individual approach to each project;
The debugged system of work with clients.
Please contact us by phone:
+38 (0382) 78-38-37, 783-783 or mobile: +38 (067) 533-80-75, +38 (067) 383-75-46
e-mail: sadova@renome.biz or renome@renome.biz
LLC "Renome" provides services: manufacturing of circuit harnesses, plugs, cables and other interconnecting products of any complexity, having available equipment for slicing, stripping and fixing various types of cable tips and connectors for radio equipment and industrial and household appliances for drawings of the customer.
Technological capabilities and limitations:
Types of wires: multicore twisted and unidirectional copper
Types of insulation: PVC, Teflon
Wire breakdown: 0.22...10 mm²
Length of stripping: 3...25 mm (depending on wire and insulation type)
Length of cut from 30 mm.
Types of tips:
Tips copper lacquered power standard 1,5-35 mm²
Copper-plated copper tips elongated (DIN 46235) 1.5-35 mm²
Sockets are insulated under the screw (DIN 46237) 0.25-6 mm²
Tubular ends without isolation 0,14-16 mm²
Tubular sockets with insulation 0,14-16 mm²
Tubular sockets with insulation for 2 wires 2*0.5-2*16 mm²
Flat cable connectors with partial insulation "Papi" and "Mom" 0.25-6 mm²
Connectors for cable insulators with insulation 0,25-6 mm²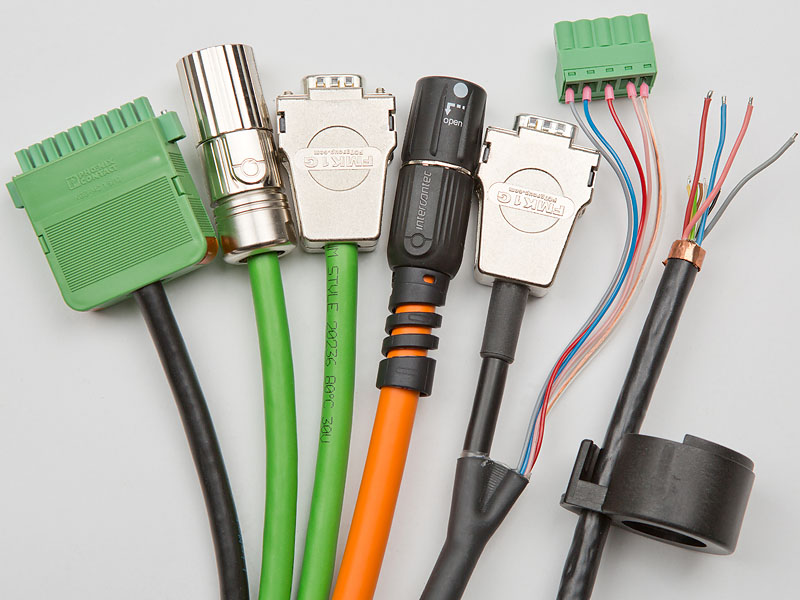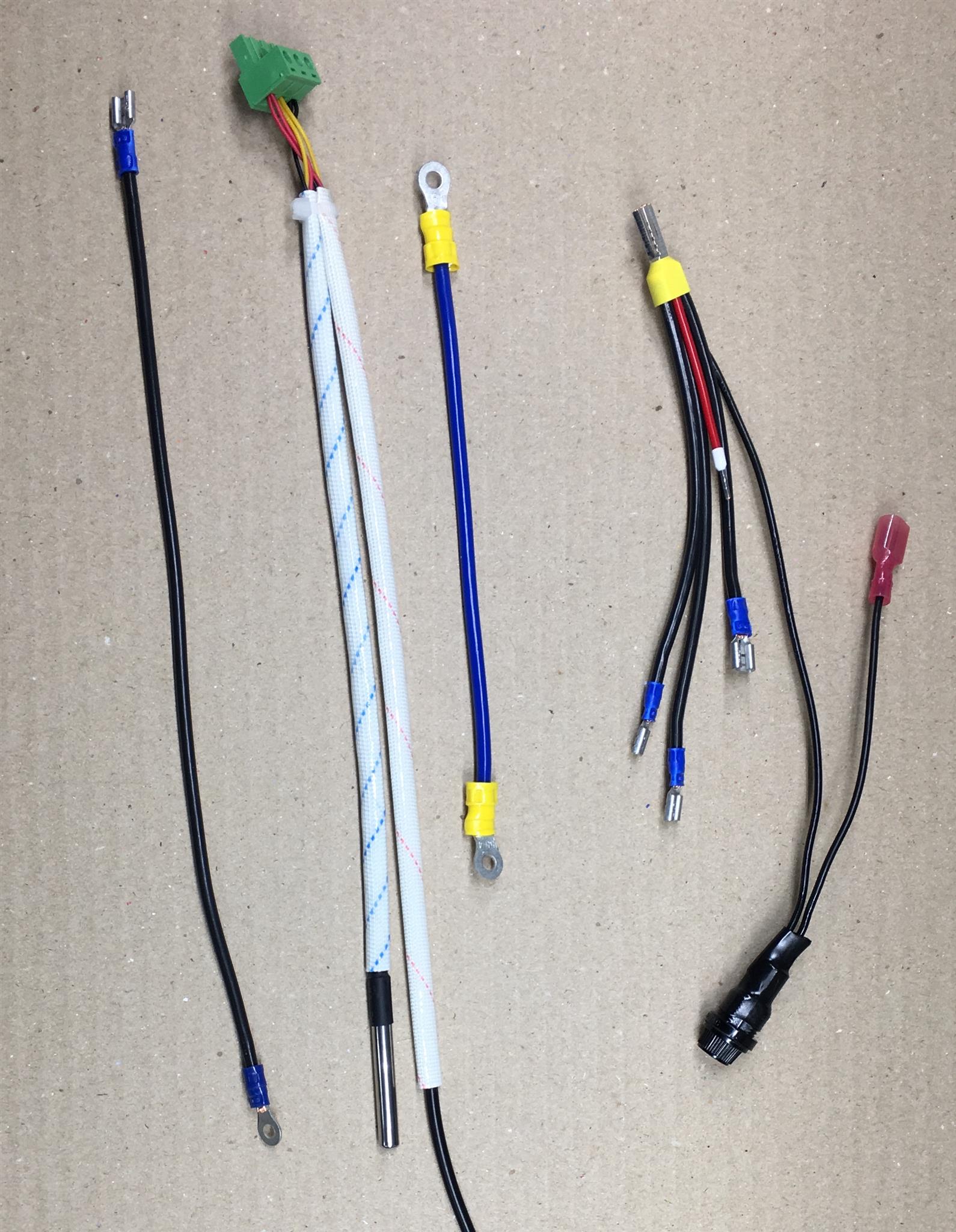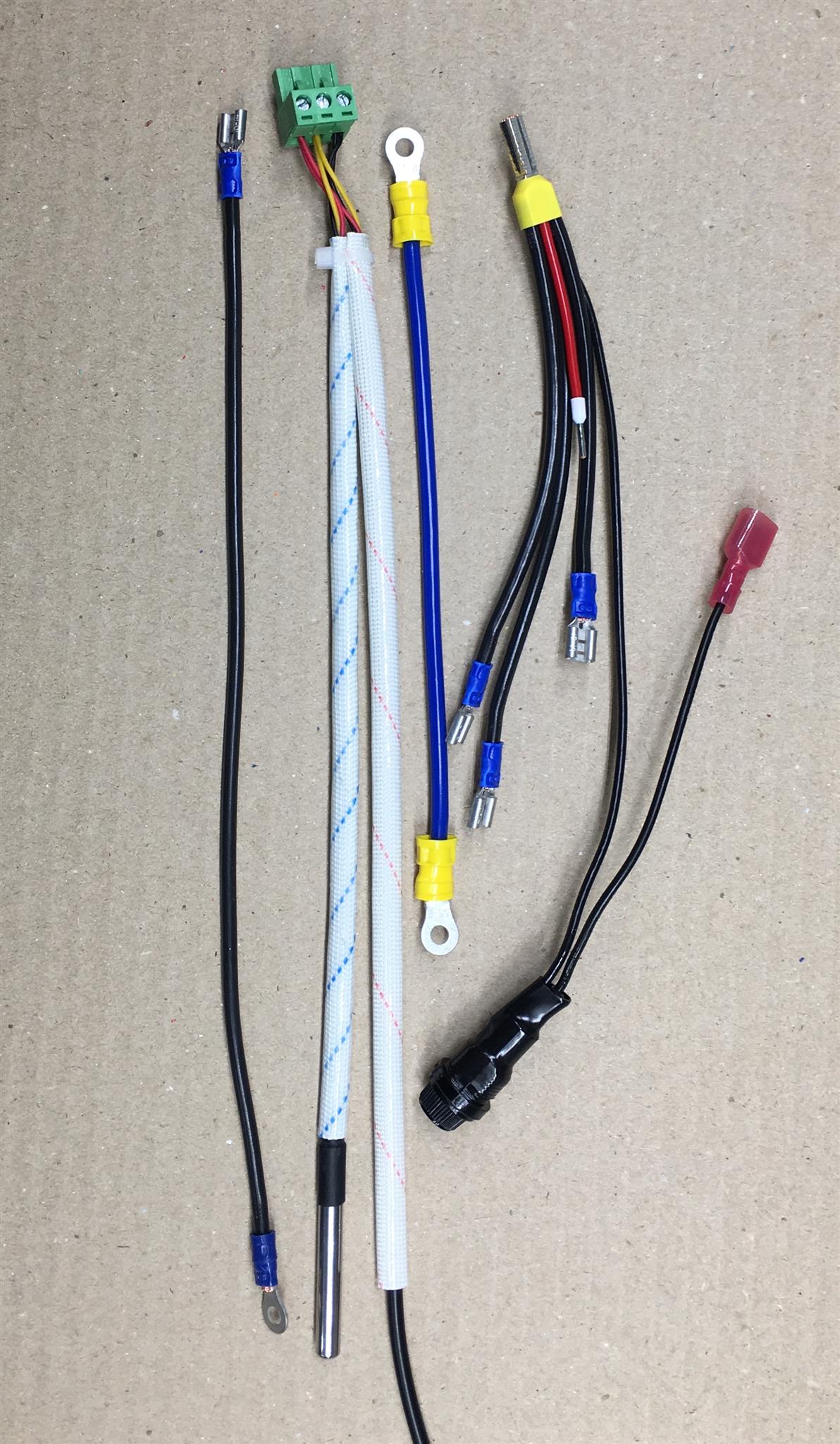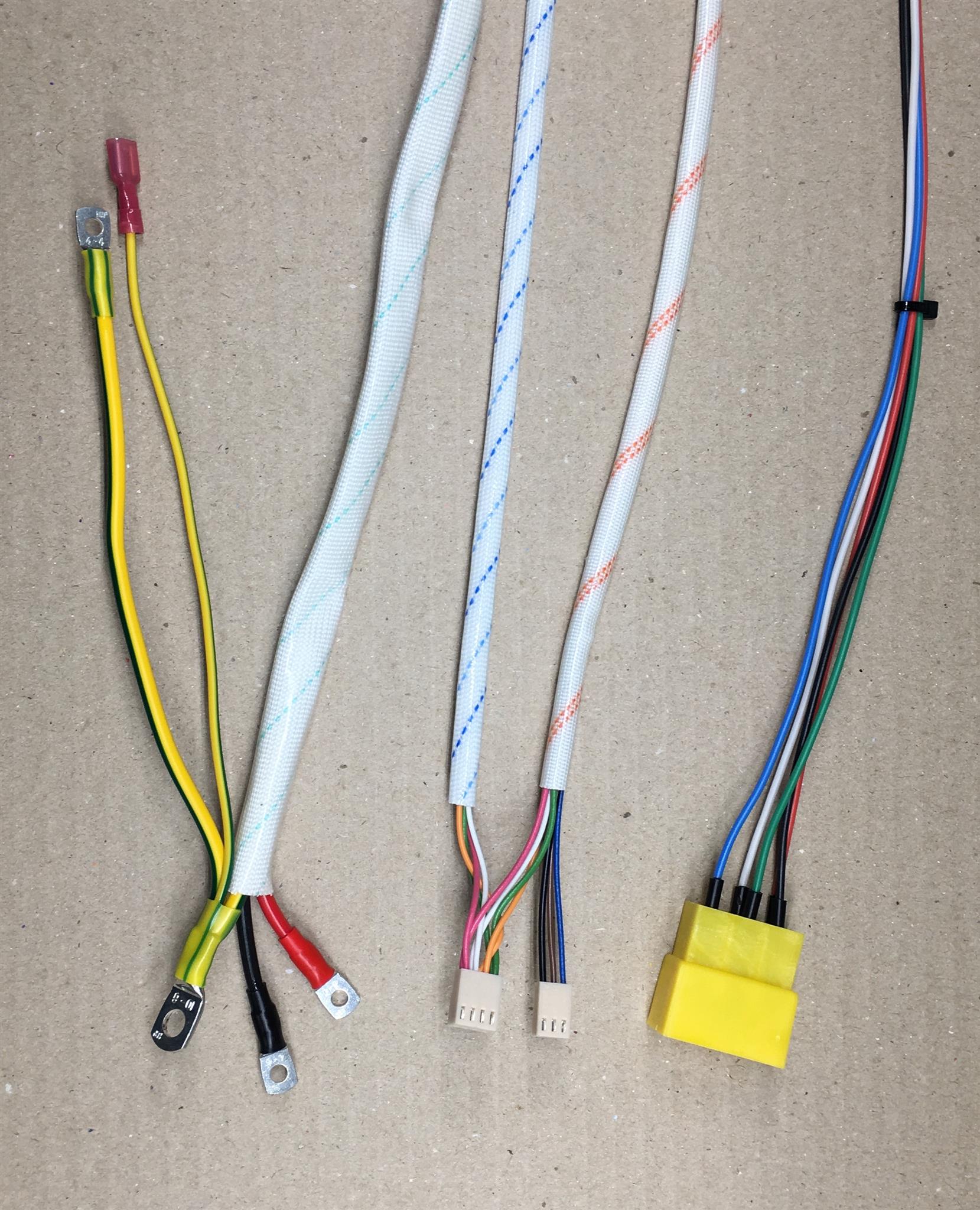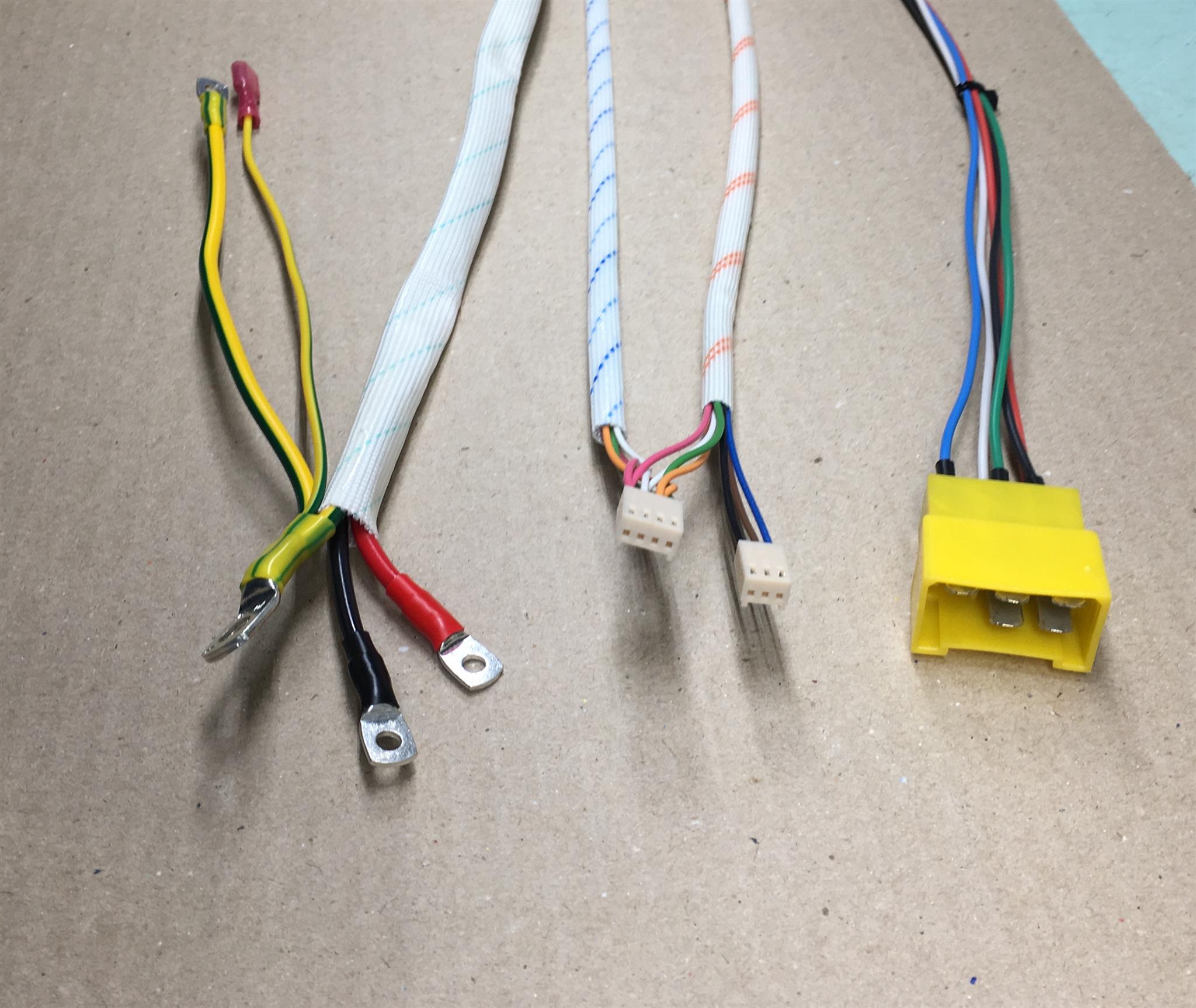 The main advantages of our company
Our company has existed for over 20 years, and specializes in the development and production of electrical, electronic and electrical heating equipment with IT technology elements. We have a wide dealer network and we successfully sell our products both in Ukraine and abroad. Our clients first of all appreciate us for professionalism, and their increasing number is the main evidence of this. We guarantee:
High quality installation
Development of custom-made electronics in compliance with previously agreed deadlines
Competitive price
In order to receive payment on request, you can contact our managers by the above phone numbers. If you have any questions, our staff will advise and provide you with comprehensive information. If you want to evaluate the production of electronics, you need to submit a technical task to us, on the basis of which we will make miscalculations and announce the final price. We pay special attention and understanding to each of our customers, provide favorable payment terms, and the possibility of short-term lending to production.