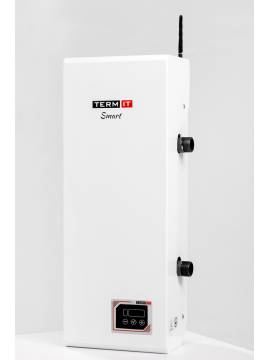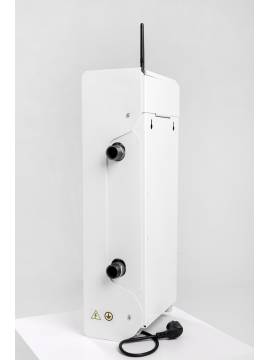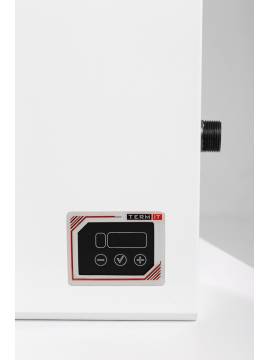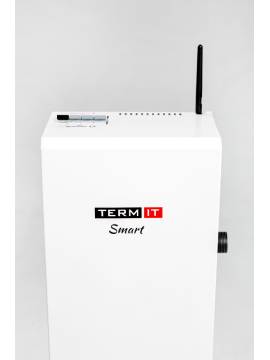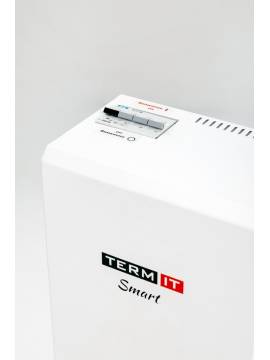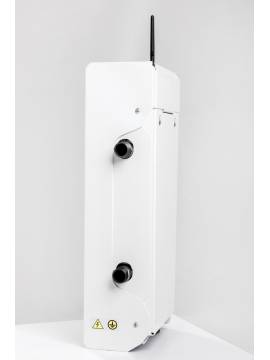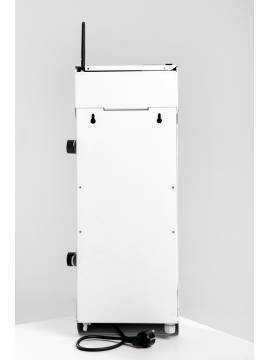 Product Code: KET-06-03
Availability:In Stock
The feature of the design of the Termit smart electric boilers is the availability of a basic heating boiler module and a smart control system configured according to the needs and capabilities of the user. Depending on the wishes of the user, the control can be done using the software application of the smartphone via a built-in boiler wi-fi module, a computer web interface or with a remote display unit and a touch screen color display and a built-in temperature sensor which connects to the boiler via the wired RS-485 interface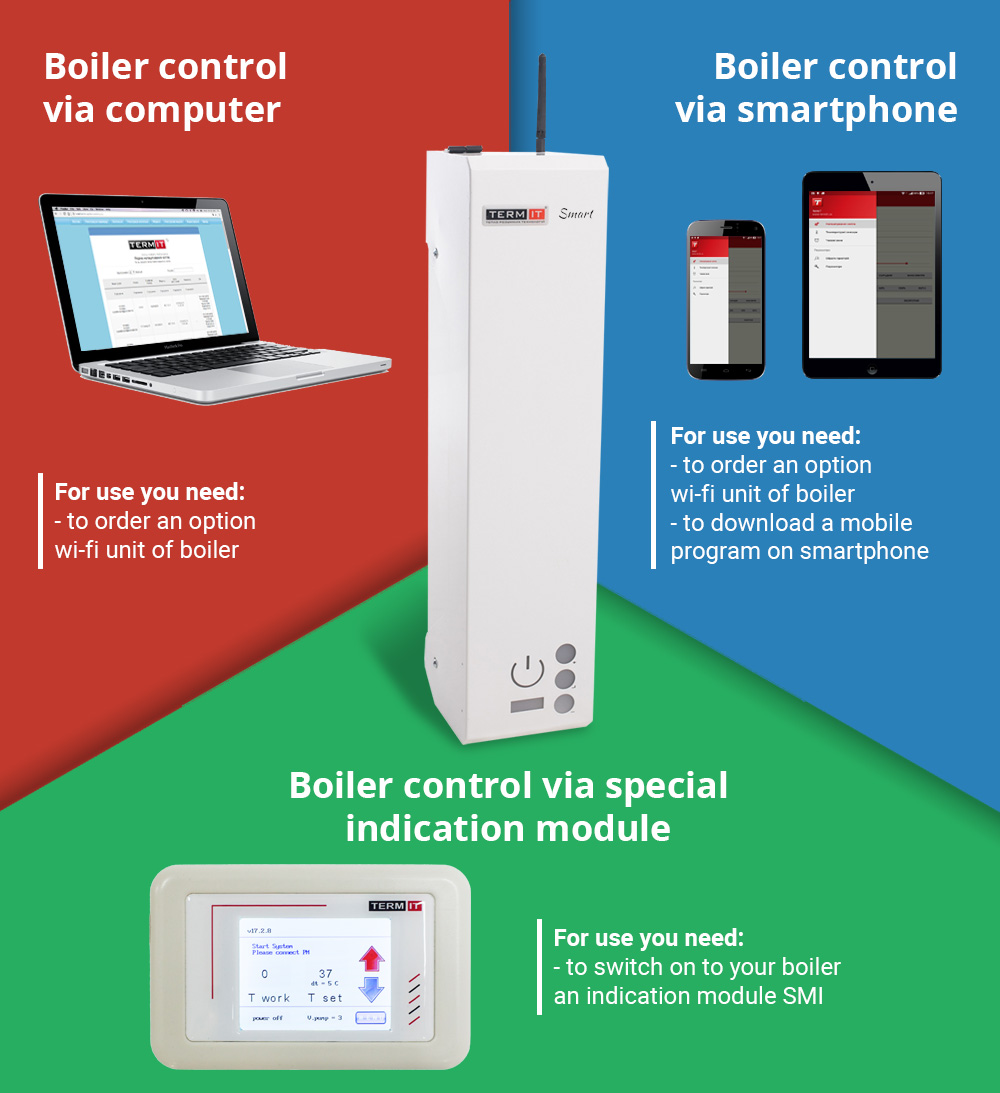 Characteristics:
Power supply network 380V ~ ± 10%;
Current frequency network - 50 Hz;
Rated power - 6.0 kW;
Power by step, Kw - 2.0 - 4.0 - 6.0;
Dimensions (Height x Width x Depth) mm - 625x235x160;
Weight (net) - 17.6 kg;
The diameter of the pipes for connection to a heating system - 1";
Degree of protection - IP20;
Distance between input-output of the heating system - 260 mm.
Features:
Multifunction microcontroller control unit with LCD display;
The presence of discrete inputs for external thermostat and the possibility of remote switching temperature sensors (up to 4). Sensors equipped (order optional);
Control via remote touch TFT panel with Gsm module (Rs-485) with built-in room temperature sensor

The base heating module can be implemented on the basis simistors (not relay) control, which makes operation of the boiler completely silent;
The base module can be equipped (optional) integrated circuit boards surge protection network;
Function Electric electricity consumption calculation and then display a graphic on your smartphone or SMI (optional) ;
Powder coating of body parts and heat exchanger;
Built-in Wi-Fi module with antenna;

Two digital temperature sensor coolant;
Built-in non-volatile clock and calendar;
Built-in nonvolatile memory for saving settings;
Built-in software module controls the boiler (weekly programm) setting up zones 12 hour a day;
Four standard daily program to copy;
Integrated circulation pump;
Protection of the pump from sticking (summer mode);
"Antifreeze Mode";
Digital display of temperature;
Protection system block heaters from overheating;
Additional protection against overheating coolant - "Thermik" (Germany);
Integration with other heating equipment (gas boiler, heliocollector ...);
The patented design of the heat exchanger with double sealing;
When ordering the customer can select left- or right-boiler connection to the heating system;
There is a way out for boiler control using room thermostat.
Free shipping
The ability to increase power
Universal connection to the heating system
Built-in wi-fi module with antenna

Built-in daily and weekly programmer

Integrated circulation pump
Control via room thermostat
Control via a smartphone
Control via a Web browser
Control via remote touch TFT panel with Gsm module (Rs-485) with built-in room temperature sensor

Control via display module
Economical power consumption
Integration with multi-tariff counter
Three stages of power regulation
Built complex security mode
Minimum size and weight
Attractive design
Warranty 18 months