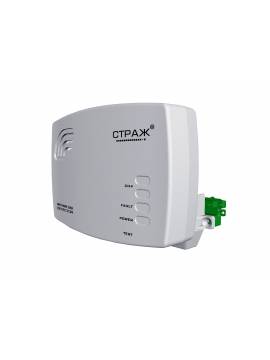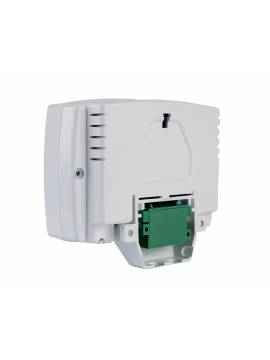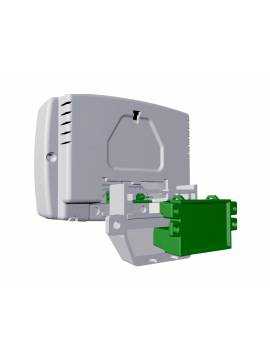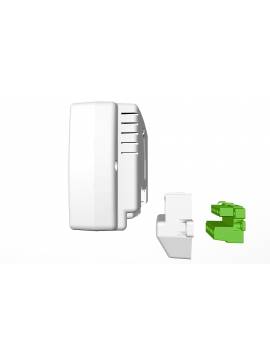 Product Code: S10А3K(E)
Availability:Out Of Stock
Gas detector "Srazh" S10A3K(E) is intended for automatic control of gas concentration (hereinafter methane) in the air explosion-proof areas of domestic, municipal, industrial buildings and boiler rooms.
Gas detector passed state tests for compliance with Ukrainian national standardization system EN 50194.
Devices are produced in shockproof plastic casings, it is fixed version with built in light and sound display.


Specifications:
operation threshold for methane (СН4) - 0,5% (5000ppm, 10% LEL (lower explosive limit) concentration);
threshold for temperature exceeding + 55 C°;
alarm sound level at a distance of 1 m - no less than 85 dB;
warm-up period no more than 30 min;
operating time for methane during warm-up period - no more than 300 sec;
operating time of alarm for methane - no more than 30 sec;
External devices control output:
output for controlling normally opened shut off electromagnetic valve at 220 V;




output for controlling a normally closed electromagnetic valve ~220

V

;




output for controlling light and sound device and/or

air

exhaust

device - voltage ~220 V.



line supply by alternating current 110 V - 220 V ± 10%, 50 Hz;
power consumption in the absence of alarm – no more than 2,2 W;
protection class against ingress into the casing of solids and liquids matter - IP22D;
protection class for Electrical degree - II;
dimensions – 120x85x55 mm no more;
weight - 250 g no more;
calibration interval 1 year;
mean lifetime no less than 10 years.

Terms of Use:
Operating Temperature Range -10 to + 40 C°.
Control of the temperature rises to + 60 C°.
Relative air humidity to 90%.
Atmosphere pressure from 84.0 to 107.0 kPa.
Free shipping
Best price




High level of alarm volume




The low level of power consumption




Long service life




Small size and weight




Attractive design